Kids of Uganda – in English
Kids of Ugandas mission is to give children a happier childhood. We do so by supporting vulnerable families with self-help tools and opportunities to create long-term change, and thus create a stable, safe environment for the children to grow up in.
The organisation focuses on a family support program, aiming to give families the tools needed to make sustainable investments that secure a long-term income.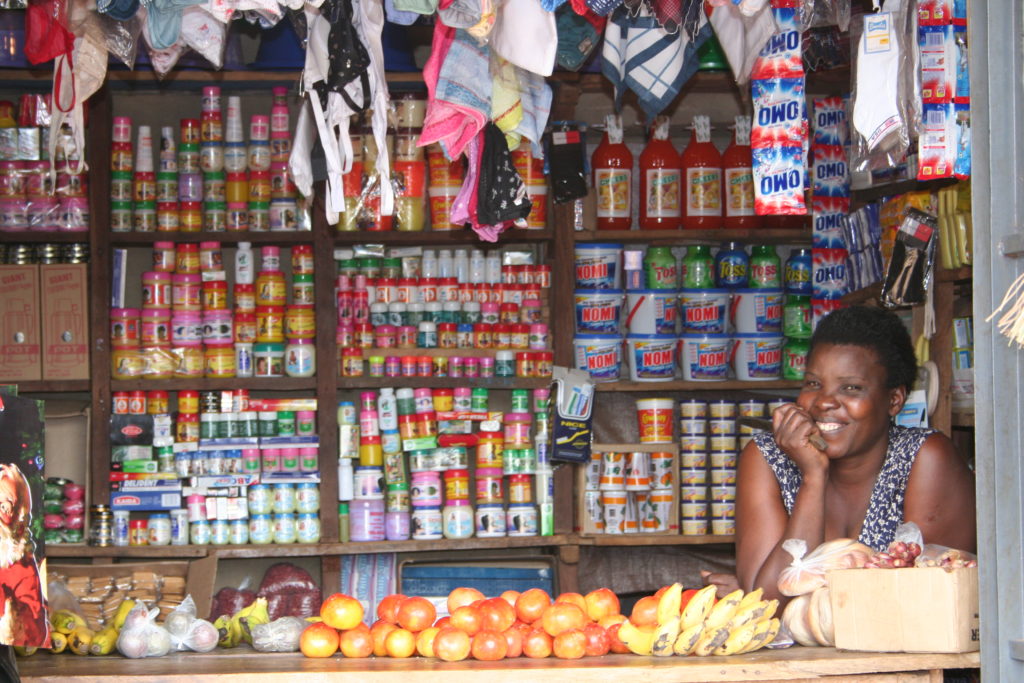 Sprid julglädje ända till Uganda!
Make your Christmas present more valuable – give a gift to a vulnerable family in eastern Uganda.
In our webshop you can support Kids of Uganda's work. The money is used to help vulnerable families and children in eastern Uganda. When you shop in our webshop, you will receive a nice gift certificate by email, which you can pass on to loved ones as a Christmas present.
Our Family Support Program
Our main goal is to give vulnerable children a loving and safe upbringing. The foundation of that is making sure that the children stay with family or relatives who love and care for them.
Our staff give parents education and coaching to make sustainable, long-term investments (e.g. start a restaurant, open a shop or invest in cattle). However, the families decide for themselves where the money goes, which allows them to develop into successful entrepreneurs and thus contribute to a healthy financial development locally. Additionally, we arrange workshops in e.g. health care, HIV, female empowerment and personal finance.
The family support program is set to five years, with financial support during the first two. During this time the families get the tools and help to find and create an everyday that ensures a long-term, sustainable source of income. After the first two years the support continues in the shape of home visits and coaching.
Help our families with a monthly donation
As a monthly donor, you support the families in the Family Support Program and get continuous updates about their development in our program. 
How much you want to contribute is completely up to you. Every little helps and makes a difference in the lives of our children. 
Send us a message using the form and we will shortly return with additional information about the program and payment options.
Other ways to support Kids of Uganda
Become a part of Kids of Uganda by  one year long membership with Kids of Uganda gives you an insight into the organisation and the ability to participate in our online member meetings.
By a one-year membership in our webshop for just SEK 99.
Buy something you don't need
In our webshop you can buy a range of gifts that really make a difference. 
Find the perfect gift for a birthday or holiday.
You can easily support with an amount of your choice through bank transfer or Swish.
International transfers
Account owner: Kids of Uganda
IBAN: SE71 8000 0815 6292 3418 2005
BIC: SWEDSESS
Swedish transfers
Swedbank: 8156-2 923 418 200-5
Bankgiro: 859-8542
Swish: 123 326 81 90
Do you want to know more? Please contact us!